Backstage Tales Music analyses the phenomenon of an 'earworm' that all of us experience on a daily basis. Jamming to a sick tune is nice, no doubt, but sometimes we all get tired of it, don't we? Read up to find out how you can get rid of it.
What song is stuck in your head right now? Sometimes we get some good ones, but sometimes it's so silly, it's annoying. Especially if it sticks with you for days. Whether it's another pop-hit or a Disney movie soundtrack, the motif comes up again and again, prevents you from concentrating, distracts you from work, sometimes does not allow you to fall asleep. It has long been known that this method is successfully used by advertising agencies, that use simple jingles and melodies in ads to delivery their message. Once the motif has settled in our heads it is consolidated in our mind, which subconsciously connects us with the brand or a product and makes us most likely to purchase that one and not any other. We decided to understand the nature of the syndrome.
Cognitive itching' or an 'earworm' – this is how scientists decided to call this phenomenon. One of the first researchers is James Jay Kelaris at the University of Cincinnati. In his 2003 study, he examined the most 'jamming' motives, the attitude of people towards them and analysed the audience that experiences such a syndrome. As a result, the researcher concluded that the perception of music and other sounds in our brain is answered by the region of the cerebral cortex that is activated at the time of listening to music and reactivated when you imagine the sound of a certain melody in your head. And apparently, women experience it more often than men.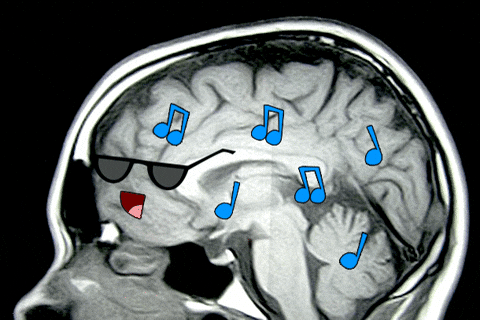 Researchers from Dartmouth College, New Hampshire, conducted an experiment that demonstrated how silence activates the auditory cortex. During the study, a well-known composition was played to a group of people and was then switched off without warning. At this point, the MRI scanner fixed how the auditory cortex continued to 'sing' the missing part of the song. At the same time when listening to an unfamiliar track, there was no such activity in the brain.
In 2012 Ira Hayman with a team of researchers made a series of experiments and found that the song stuck in your head is, most likely, the one you genuinely like. People tend to 'replay' the song they like and their brain subcortex somewhat 'records' it. If you often hear Justin Bieber's songs 'inside' your head, then, most likely, you like his work. Although the music industry is undoubtedly pushing us to be addicted to next viral composition, those of them that 'stick' in our heads, do reflect our individual tastes, whether we like it or not.
Top-10 of the most 'sticky' songs/melodies according to The Guardian & Buzzfeed:
BAHA MEN — WHO LET THE DOGS OUT
QUEEN — WE WILL ROCK YOU
SOUNDTRACK TO 'MISSION IMPOSSIBLE'
VILLAGE PEOPLE — YMCA
KYLIE MINOGUE — CAN'T GET YOU OUT OF MY HEAD
JAMES BLUNT — YOU'RE BEAUTIFUL
O-ZONE —  DRAGOSTEA DIN TEI
CARLY RAE JEPSEN — CALL ME MAYBE
THE BLACK EYED PEAS — MY HUMPS
THE CHORDETTES — LOLLIPOP
With many songs we have certain memories, and in order for the sound get 'activated' in our head, sometimes we just need a simple association with a fragment or a phrase. Therefore, with the song that you heard dozens or hundreds of times, you probably created a large number of associations, so it will often pop up in your memory and is more likely become your 'earworm'.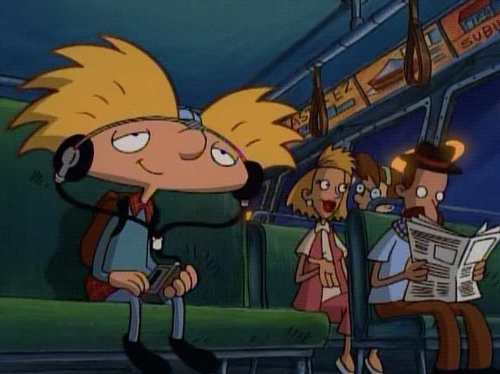 What can you do about this?
Try to sing another song or play any other abstract motive on a musical instrument.
Switch to an activity that will switch your mind and body in a different mode. Ideally, go jogging or do a set of simple exercises.
Listen to the annoying song from beginning to end. Probably the song is stuck because you cannot remember some words or its ending.
Turn on the radio or play any other music to distract you from the annoying motive.
Share the song with someone else, as if passing it on. Trust me, this helps a lot.
In your imagination draw an 'earworm" that is wading through your brain and imagine how you are getting rid of it. Apparently, this works for some.
Try to chew something 'aggressive' for your taste buds, for example, a stick of cinnamon. This can help to switch your receptors to a different mode.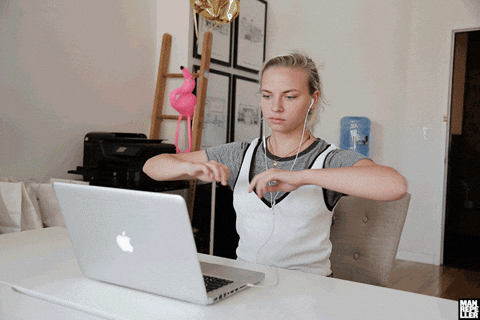 Do you have other methods for getting rid of an 'earworm'? Let us know, we need them.
---
Text: Irina Gorskaia
Images: NME, Rolling Stone
Copyright secured by Digiprove © 2018 Irina Gorskaia